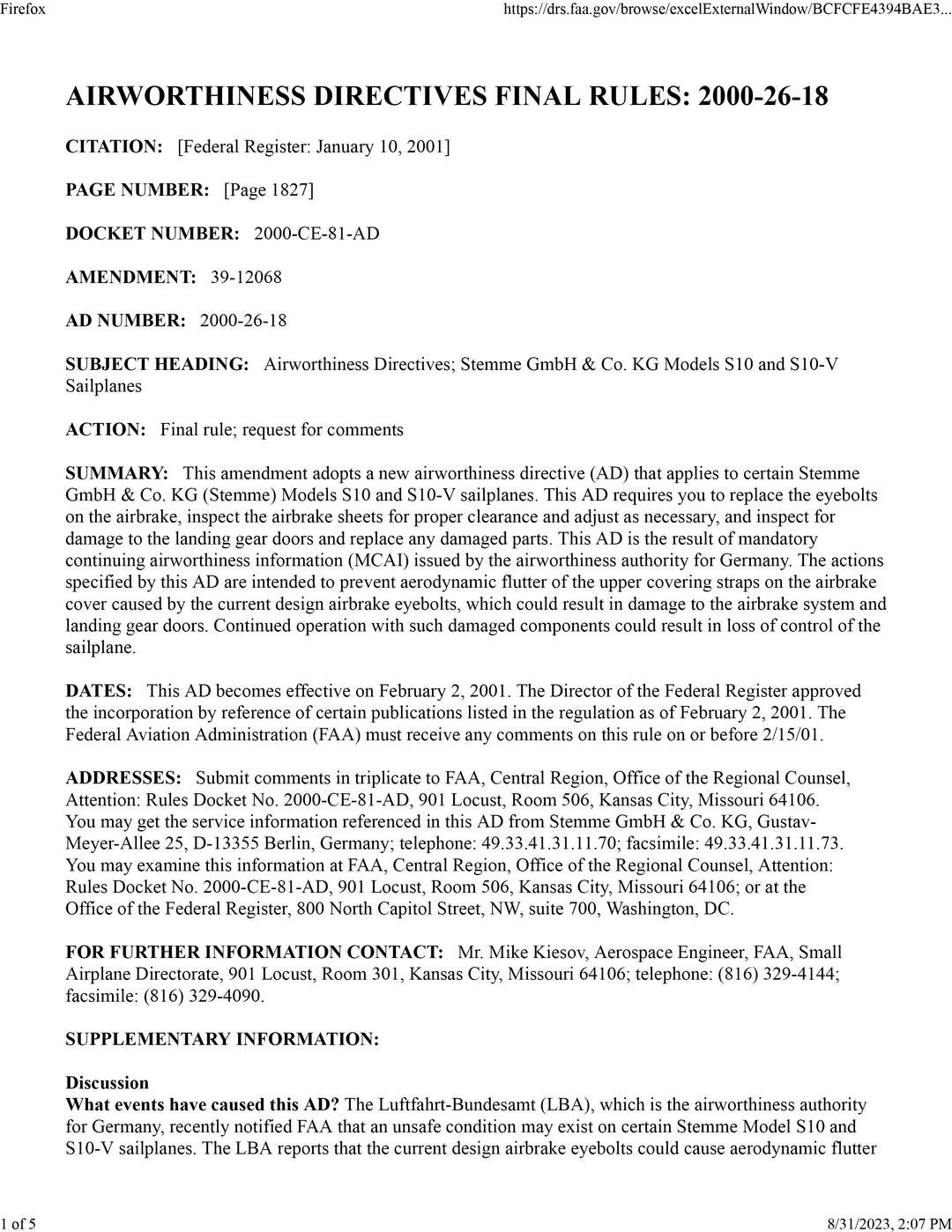 S10 FAA AD Eyebolt Replacement
2000-26-18
---
2000-CE-81-AD | 2000-26-18

This amendment adopts a new airworthiness directive (AD) that applies to certain Stemme
GmbH & Co. KG (Stemme) Models S10 and S10-V sailplanes. This AD requires you to replace the eyebolts on the airbrake, inspect the airbrake sheets for proper clearance and adjust as necessary, and inspect for damage to the landing gear doors and replace any damaged parts. This AD is the result of mandatory continuing airworthiness information (MCAI) issued by the airworthiness authority for Germany. The actions specified by this AD are intended to prevent aerodynamic flutter of the upper covering straps on the airbrake
cover caused by the current design airbrake eyebolts, which could result in damage to the airbrake system and landing gear doors. Continued operation with such damaged components could result in loss of control of the sailplane.